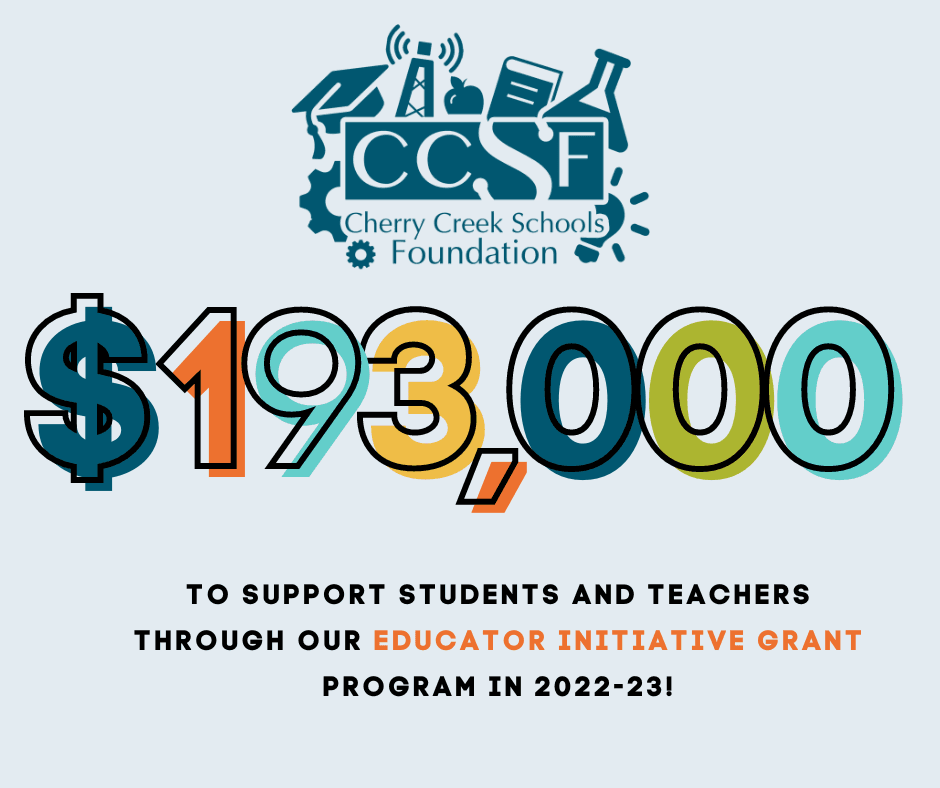 Educator Initiative Grants
Educator Initiative Grants (EIG) are awarded to individual classroom teachers or teams teaching within Cherry Creek Schools. The grants are designed to encourage, facilitate, recognize and reward INNOVATIVE and creative instructional approaches used in accomplishing program objectives. These Grants are a greenhouse for nurturing new and potentially scalable instructional programs.  Grant requests of up to $1,200 are awarded.  The Foundation requests a subsequent evaluation to determine IMPACT to the students.  
During the 2022-23 school year, Cherry Creek Schools Foundation approved approximately $193,00 for a total of 202 grants to be given to Cherry Creek Schools educators across 54 schools. These grants will impact around 40,000 students within the district to further new innovative educational opportunities. The impacts of these grants will be felt by more than one-in-two students across the district.
Contact for questions:
Aimee MacDonald
720.554.4429
amacdonald3@cherrycreekschools.org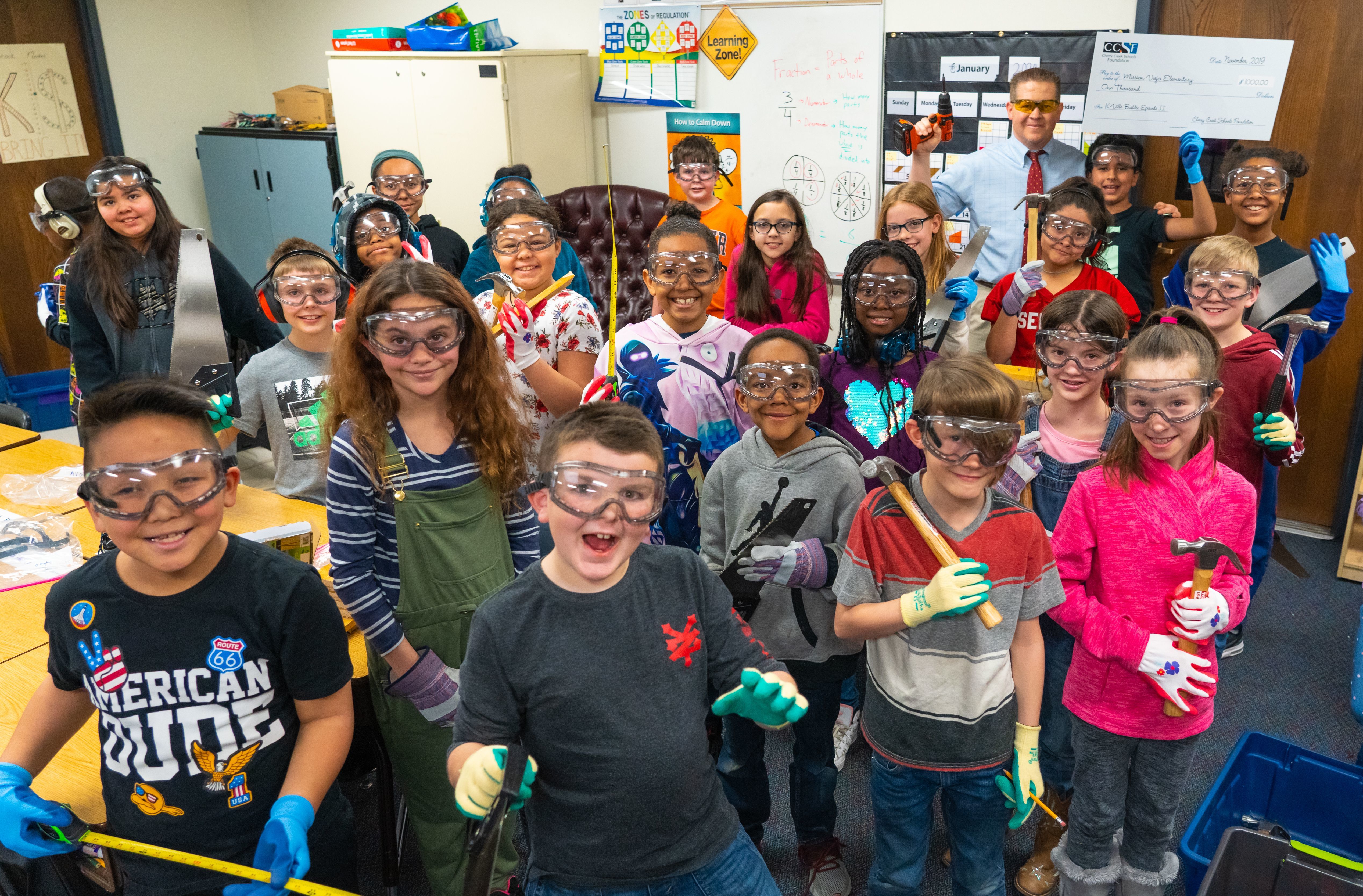 This provides you with examples of would and would not be acceptable grants as well as rules around your grant.

Find information on the grant application and answers to common FAQs.