Cherry Creek Schools Foundation Benefits for Donors

Impact. Innovation. Opportunity.
 

"The Cherry Creek School District values its relationship with the community. We are often able to fast track our innovation and impact thanks to support from our donors and partners."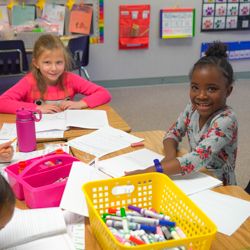 Together, community giving and CCSF's funding of classroom grants, school-based and district-wide needs, scholarships, professional development and scalable programs will continue to make a difference.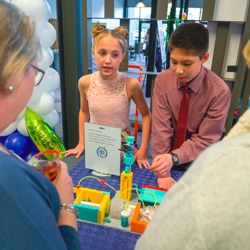 A gift of $1000 provides the maximum amount for an educator-initiated grant, designed to encourage, facilitate, recognize and reward innovative approaches to learning.
A gift of $2500 provides partial stipend to every high school to continue their Unifed Sports Teams program, giving athletes with special needs the opportunity to play alongside their peers.
A gift of $5000 provides professional growth, collaboration, research and training opportunities for teachers.
About the Giving Club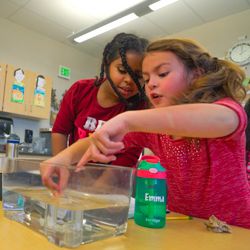 The Cherry Creek Schools Foundation is proud to launch its Innovators Giving Circle. The club is designed to recognize donors willing to commit $250 or more on an annual basis. We hope the recognition of your generosity at this level provides inspiration to others as well as ongoing donor fulfillment. Such donations allow the foundation to sustain current initiatives as well as expand visionary and innovative ideas into the future. Your gift – at any level – will make a difference as the Foundation funds efforts that focus on:
Impact: So schools can continue to grow the high level of excellence in teaching with the resources necessary to enhance classroom experiences.
Innovation: So 21st century skills, technological passion and workforce options are able to fully flourish.
Opportunity: So every student can achieve to the best of his or her ability.

 
Ways to Donate
Mail Your Donation

Mail your donation payable to the Cherry Creek Schools Foundation at 4700 South Yosemite, Suite 130
Greenwood Village, Colorado 80111.