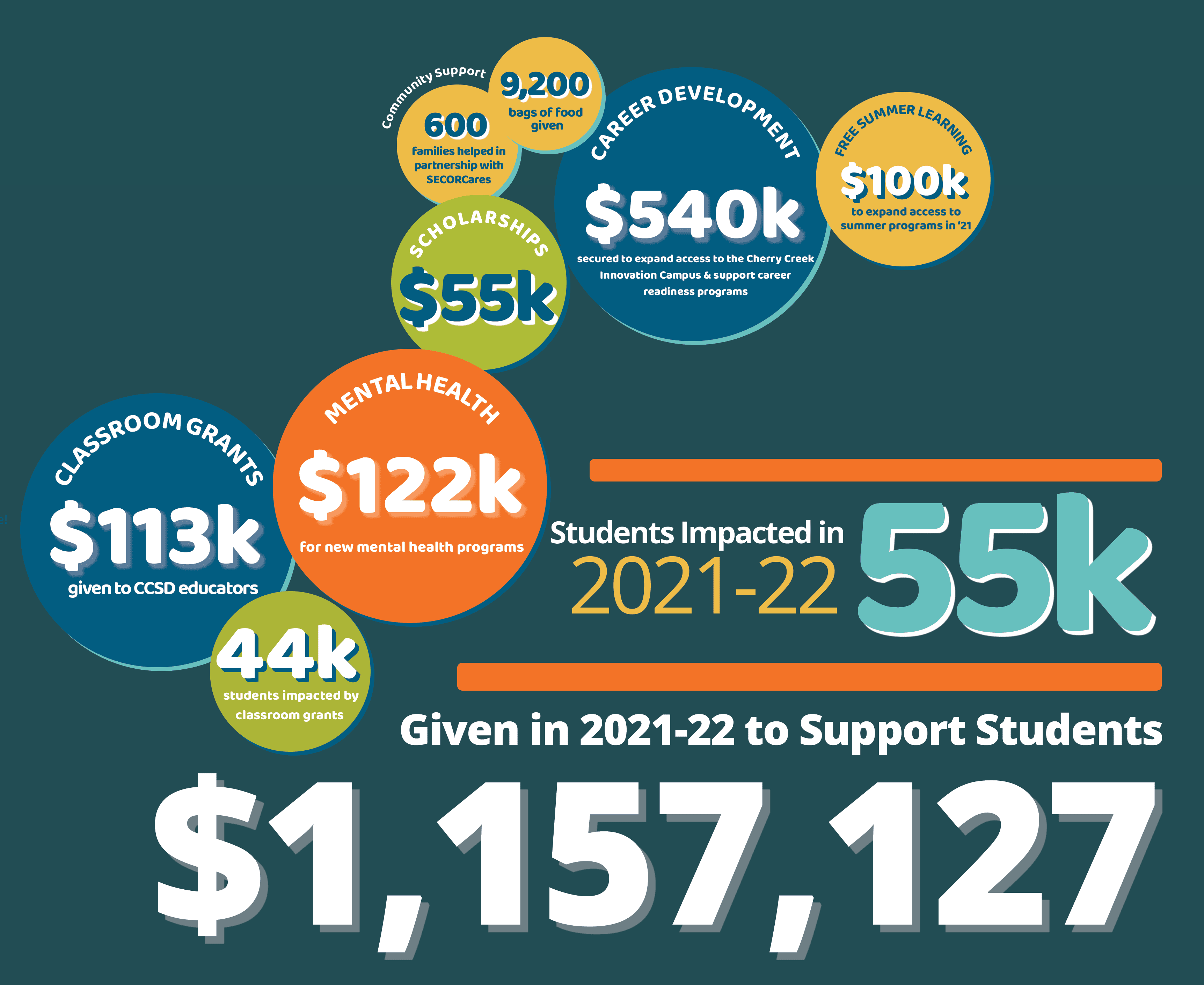 2020-21 Story Spotlight
Take a closer look. See stories from our community in 2020-21...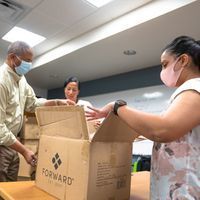 Rally Community
When crisis hit, our community responded in fun and creative ways. Parents organized neighborhood food truck nights and pickleball tournaments to raise dollars for the Foundation's Emergency Relief Fund. Students stepped up too, organizing to collect personal protective equipment for front-line workers and using art to raise funds and awareness of the Foundation. We are so thankful to our community for their support and dedication!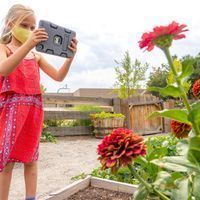 Summer Learning
The need for summer learning opportunities is always important, but it was even more critical this year. CCSF invested over $100,000 in summer learning opportunities, helping provide resources and expand access for summer programs. These programs worked to address academic gaps created by the pandemic. Programs like Inside Out gave students a variety of summer classes and activities that stressed critical thinking, creativity, and collaboration. Summer courses at the CCIC gave students an opportunity to learn in hands-on ways, and CCSD's Launch Program helped over 3,500 6th and 7th graders prepare for their first day of middle school.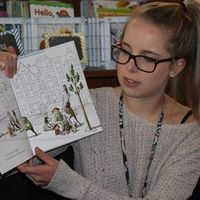 Next-Gen Educators
Supporting teachers is at the core of what we do. But we don't want to just support today's teachers; we want to cultivate great educators for tomorrow too. With our partners at CareerWise, see how the Future Educator Pathway Program is helping us grow the next generation of amazing educators. The Foundation was honored to help one of those future educators as he started his journey. The 2021 Dr. Monte Moses Future Educators Scholarship went to Smoky Hill senior, Jose Luis Peredo Hernandez, who is headed to the University of Colorado Denver to pursue a career in teaching - with plans to return to CCSD as a math teacher.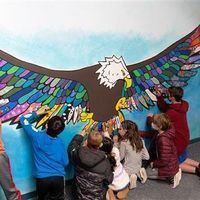 Educator Initiative Grants
CCSF's Educator Initiative Grant (EIG) Program was paused in 2020 so the Foundation could focus on emergency relief efforts, but past EIG programs have continued to reverberate and impact students. SeeSaw started off as an EIG program, but now this technology is being used on a district-wide scale to connect students' learning in the classroom to their parents at home. Teachers also used the remaining grant dollars to adapt their programs to meet the current moment. Mr. Kasten's used EIG dollars to create a multi-disciplinary project for his students to encourage empathy and kindness. And Ms. Philips used her EIG dollars to help solve problems in the classroom presented by COVID-19.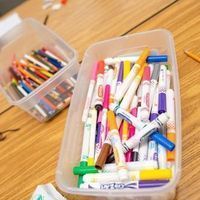 School Supplies
In 2020, as learning moved remote, the Foundation rallied to put together over 4,000 school supply kits for students in need, making sure students had everything they needed to continue their education from home. In 2021, as students return to school, CCSF distributed over 1,700 backpacks filled with school supplies to welcome students back to the classroom and ensure they had the tools they needed to make this year a success. 
 
None of this work would be possible without the generosity of community members like you! Your gifts are an investment in our community and our future. Thank you to all of our school champions for your support!