5th Annual Cherry Creek Schools Foundation Cardboard Challenge
The Cardboard Challenge is a celebration of child creativity and the role communities can play in fostering it inspired by the short film, "Caine's Arcade." Kids are challenged to create and build using cardboard, recycled materials and imagination. This provides our students a unique opportunity outside of the classroom to innovate, create and shine.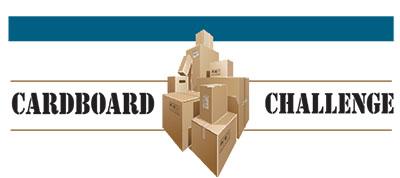 Presenting Sponsor
Sponsors:
For sponsorship opportunities for the 2017 Cardboard Challenge, contact Jill Henden at 720.554.4409.