Alumni in Action: Charles Gilford III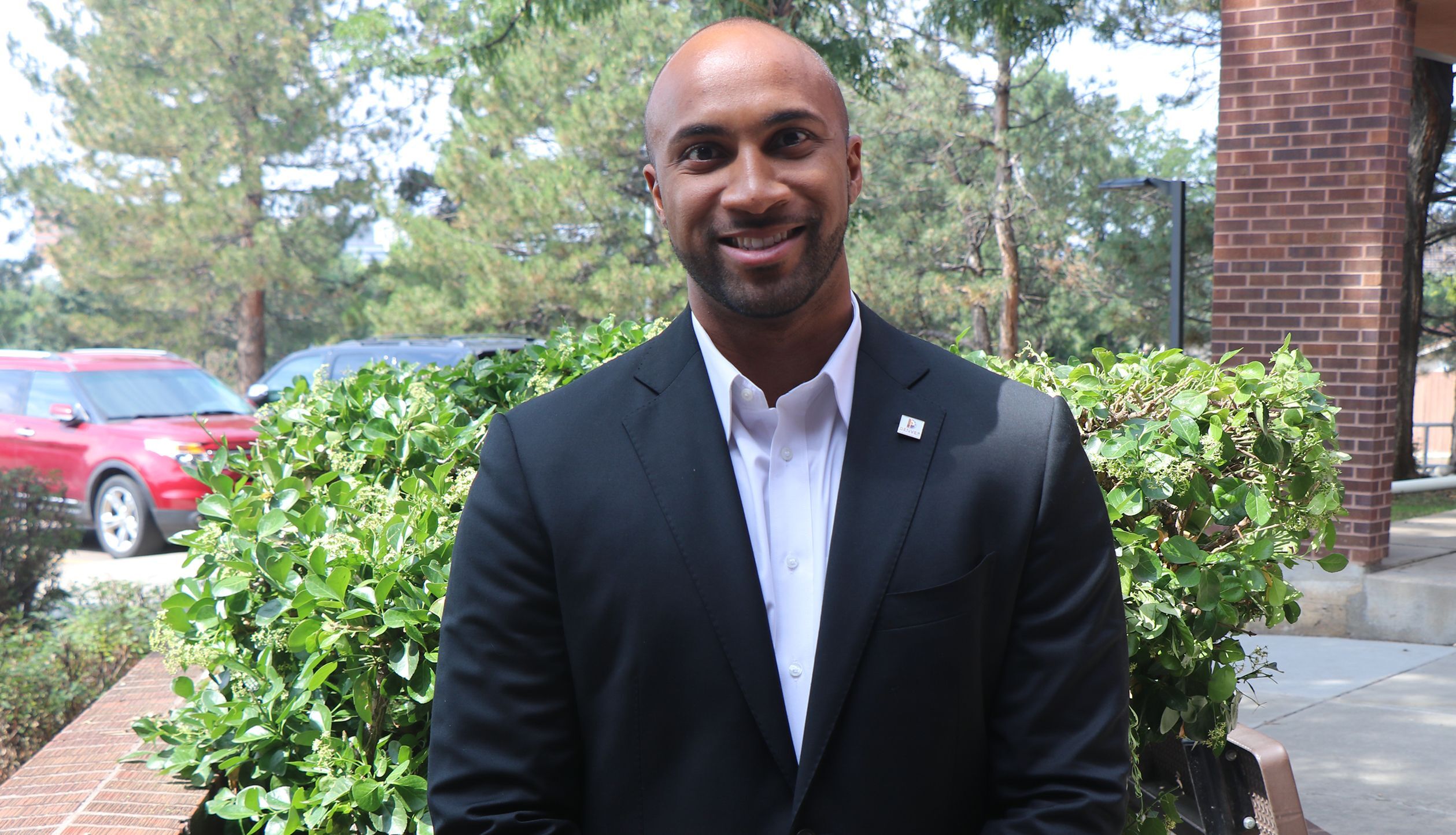 Charles Gilford III faced a difficult decision with the onset of the COVID-19 global pandemic in March, 2020.
At the time, Gilford was working for the City and County of Denver in Mayor Michael Hancock's administration. He had started in the administration as an executive assistant, and by dint of his hard work, focus and determination, he had steadily moved up through the ranks, ultimately serving as the Mayor's Director of Regional Affairs. When COVID began to take its initial toll – shutting down events, businesses and all sectors of the local economy – Gilford suddenly had to face one of the biggest challenges of his time with the administration.
Charles Gilford IIIAs the city, the state and globe reeled from the impact of the pandemic, Hancock's administration took a proactive move; they would establish a shelter system at the Denver Coliseum and National Western Stockshow complex, a place where those in need could access food, housing and other resources. Gilford would be the site director, serving nearly 1,000 people experiencing homelessness.
When he first faced the prospect of the role, Gilford thought back to his experiences in the Cherry Creek School District. He thought of the challenges he faced as a student at Sagebrush Elementary, the times when he wasn't sure he'd eat lunch because of difficult times at home. He thought about the teachers, administrators, and staff he'd come to admire when he was a student at Laredo Middle School and Grandview High School, people like Laredo principal J.J. Sawyer, people like Harry Bull and Scott Siegfried, role models who'd go on to serve as superintendents of the district. 
As a husband and a new father, Gilford thought of these experiences as he thought about directing a site amid a new and frightening pandemic.
"When they asked me to take on this role, I looked at my 2-year-old. None of us knew exactly what this pandemic was; I knew I could be putting myself at risk," Gilford said. "One of the things that was instilled in me through my experiences with these leaders in the district was that you could look into these individuals' eyes and see that they were working toward something greater. I learned that sacrifice should come with leadership."
Gilford brought those lessons to bear during his time with municipal government, and during the myriad leadership roles he's played since graduating from Grandview. Those positions included serving as one of the youngest student body presidents in the history of the University of Colorado-Boulder, where he received a bachelor's degree in management, human resources, and international business; working in the corporate talent and human resources division of Comcast; and, most recently, taking on a role in Amazon's Diversity, Equity, and Inclusion division.
Gilford also brought his perspective, his skills and his commitment back to Cherry Creek Schools. In 2017, he began his two-term stint on the Cherry Creek Schools Foundation Board, a position that's allowed him to keep a connection to the community that meant so much to him as a student.
"I have really seen what this Foundation does, and the way that it works in lockstep with the district and with the needs that we see," Gilford said, pointing out that his daughter started as a CCSD student at the beginning of the 2022-23 school year. "What I appreciate about this Foundation is that it's a living organization, not a stagnant entity. It has a real pulse on what people are going through," he said, pointing to programs like CCSF's Educator Initiative Grants, which provide funding to innovative teachers and classroom projects. "It's giving the teachers access to funds and resources that will allow them to dream, to imagine, to make education much more than curriculum."
Through his work on the Foundation board, Gilford has worked to maintain the district's commitment to excellence that served as a compass and guidepost in his own academic and professional career, through stints in the private sector, nonprofit work and local government. He's also framed the position as a way to further the district's core values: Growth Mindset, Equity, Whole Wellbeing, Engagement, and Relationships.
"If all that our young people experience when they come through the doors of Cherry Creek Schools is this exam or that test, then we've missed the mark. We have the opportunity to frame the mindset, the values, the experiences of the next generation. Recognizing the whole person and the whole wellbeing of our students is invaluable," Gilford said. "We have some people who could achieve more, could be more, could do more if they had more invested in them … We think about equity through the lens of acknowledging our history, acknowledging what has happened while simultaneously creating pathways forward together for all of us."
Though his time on the CCSF board will come to a close at the end of his current term, Gilford is determined to continue to have an impact on the district and the community, whether that's through his role as a parent of a CCSD student, an active member of the community or a future role in local government.
Whatever the specific path, he'll hold on to the lessons and values he found in elementary, middle and high school spaces in Cherry Creek Schools.