Building amusement parks and relationships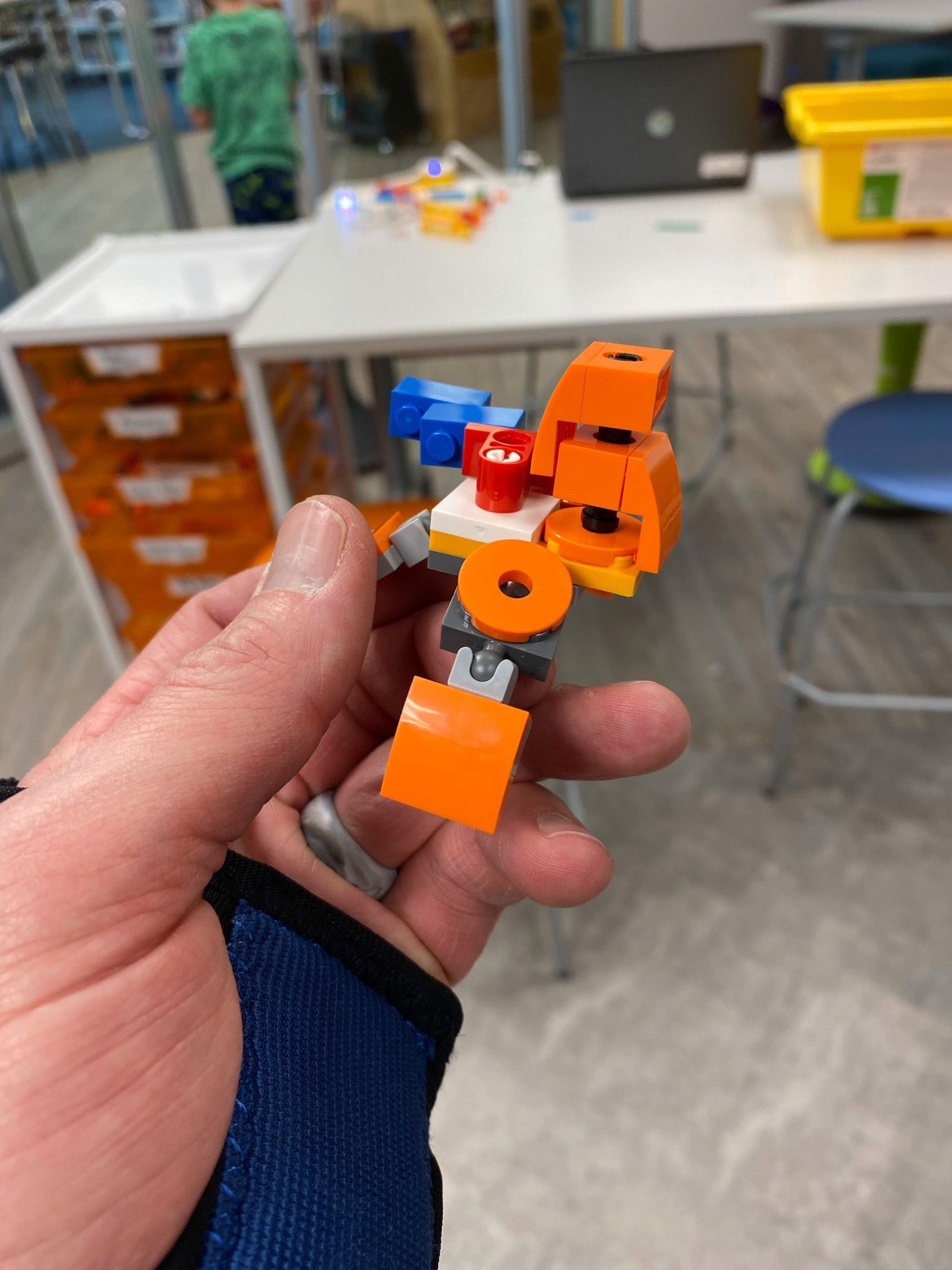 When Canyon Creek Elementary's STEM teacher Brian Hostetler applied for an Educator Initiative Grant (EIG), he knew he wanted to help students build a LEGO amusement park AND build their design skills.
"The great thing about LEGO kits is you can build and destroy very quickly," Hostetler said. "It lets students play with the impermanence of creating something. We try to teach our students how to succeed, but also need to teach them how to fail and take risks. You can learn a lot from things that didn't work."
Over the course of a month, about 200 first and second graders were able to create a LEGO-sized amusement park with rides, concession stands, ticket booths and more. The students used design thinking to create, prototype and perfect their creations – which often led to new and exciting discoveries.
"These rides would probably be illegal in several states if they had human riders," Hostetler joked. "The students always tested at the highest possible speed, but they learned a lot about what would happen!"
One of the biggest wins for Hostetler was seeing his students work together. Students often work independently on other STEM projects, so the amusement park was an opportunity for students to work together on a main goal. 
"The kids' ability to work towards a goal means they have to think about what order to go in," Hostetler explained. "One student needs to look at the directions, then another student needs to get the materials, another student gets the next piece. This gives them the experience of working on large projects and practicing those communication and collaboration skills."