CCSF donates more than 1,700 backpacks full of supplies to CCSD schools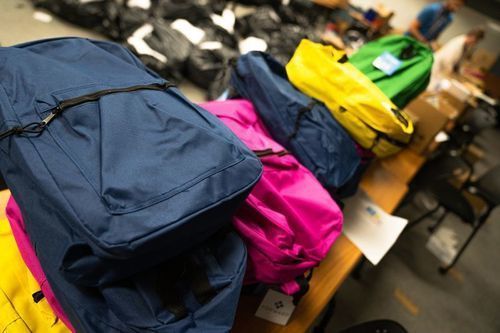 The Cherry Creek Schools Foundation has donated nearly 1,800 backpacks full of school supplies to buildings across the district for the start of the 2021-22 year.
The push to provide packs filled with composition notebooks, folders, crayons, colored pencils, scissors, highlighters and other supplies to students across CCSD started with feedback from district Executive Directors and its Family Engagement and Homeless Liaison. Students across Cherry Creek Schools' 108 square miles were in need of supplies, they said, and the Foundation responded.
"We still had remaining dollars from our Emergency Relief Fund," said CCSF Executive Director Jill Henden, referring to the fund that started last year in response to COVID-19 global pandemic. "We wanted to use that money to help our students start off the school year on a great note with everything they needed."
The Foundation also put out a community call for contributions, and ordered supplies based on lists provided directly from schools. The backpack drive aligned with the Foundation's larger mission, to positively impact all CCSD students, invest in innovation in the classroom and provide opportunities for every student to achieve to the best of his or her ability.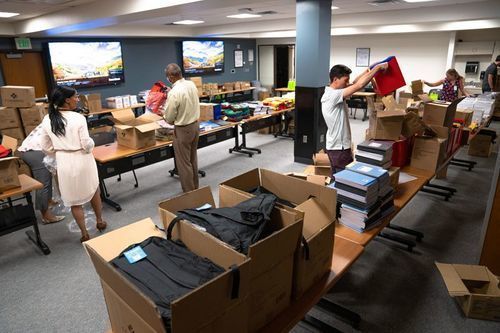 Community volunteers joined Foundation staff to assemble the backpacks, which have been distributed across CCSD. All of the supplies will be valuable for students, Henden said, but the backpacks could make the real difference.
"A lot of times, schools have supplies for students to use, but they don't have the backpacks themselves," she said. "This is huge for thousands of students."
She added that additional funds will go to replenish supplies in January.
"This has been a new project for us, one that we hope to continue in the coming years," she said.
To donate to support this project, click here.