A Newsletter from 1993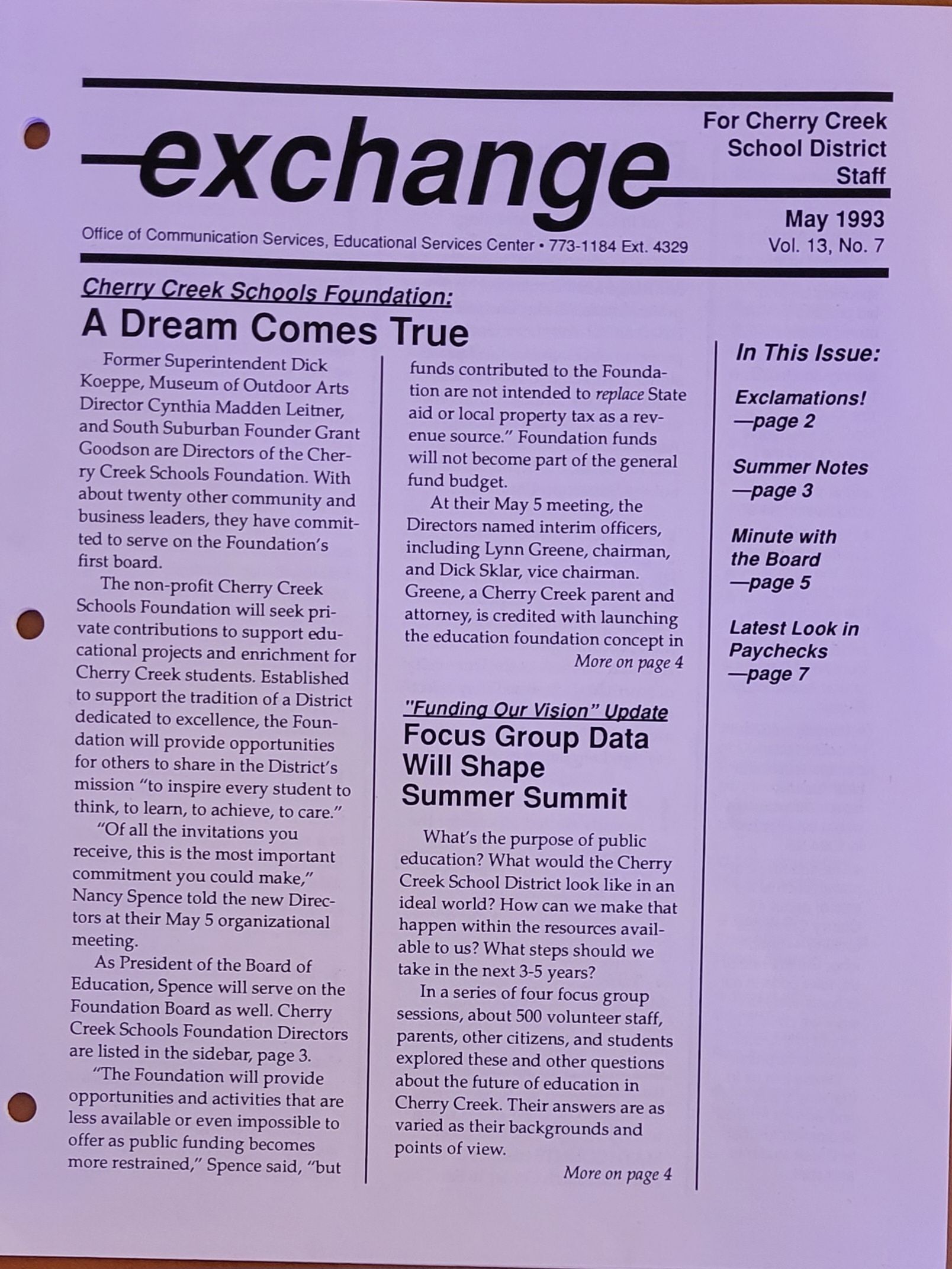 Did you know the Cherry Creek Schools Communications department used to send out a PAPER version of a newsletter? We found this newsletter from May 1993, which featured an announcement about the Cherry Creek School Foundation's first Board.
The first Board members included former CCSD Superintendent Dick Koeppe, Museum of Outdoor Arts Director Cynthia Madden Leitner, and South Suburban Founder Grant Godson and about twenty other community and business leaders. 
The first President of the Board was Nancy Spence, who told the new Directors that this was "the most important commitment [they] could make." She emphasized the Foundation was designed to provide opportunities and activities that would normally not be possible, but that Foundation donations would not become part of the district's general operating budget. 
One of the most interesting ways that the Foundation has supported students is through Educator Initiative Grants, which provide up to $1,200 in funding for classroom projects that spark innovation and engagement. Last year, the district awarded 202 grants to schools across the district, funding $193,000 worth of materials, programs, activities and more. 
SIDE NOTE: The window into Cherry Creek Schools circa 1993 gave the Foundation team much to discuss! From Board policy updates to community focus groups to boundary changes made us realize how much change happens in a school district – all while we maintain our dedication to excellence and supporting students.