Faces of the Foundation: Dr. Monte C. Moses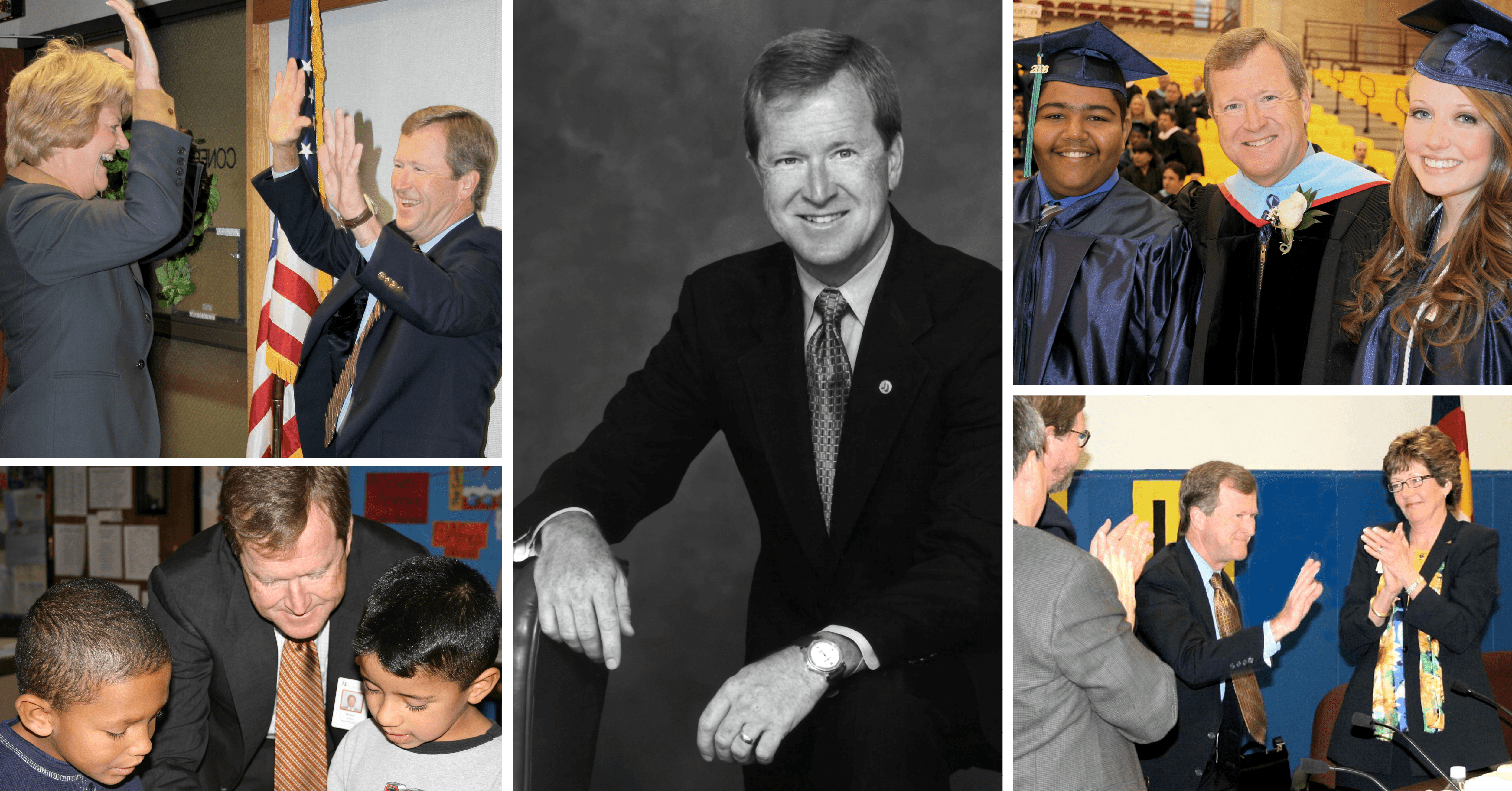 Over the Foundation's thirty-year history, there have been countless donors, volunteers, and CCSD staff who have been part of our journey. One important part of the Foundation's history is Dr. Monte C. Moses, who was the superintendent of Cherry Creek Schools from 2000 - 2009. In addition to supporting students through the Dr. Monte C. Moses Future Educator Scholarship, Dr. Moses has been a champion of the Foundation from the beginning. 
Q: Can you share a memorable moment or achievement that highlights the positive impact the foundation has had on our schools and students?
I think one of the best things that happened was the creation of the Educator Initiative Grants. It allowed a lot of teachers to feel not just monetarily supported, but supported and encouraged by their community. These grants communicated to our staff that their work and creativity is important to the district as a whole. 
Q: As we celebrate the 30th anniversary of our foundation, what do you see as CCSF's most significant contributions to the educational community in our district?
The Foundation has kept the district's motto, "Dedicated to excellence," real and vibrant. The Foundation has been another source of energy that has continued to propel CCSD forward and maintain the genuine pursuit of excellence every day. Seeing that willingness to invent new ways of doing things, not being stuck in the past just because something was successful, is what helps us have a real global impact.
Q: How can the community come together to ensure that our schools continue to thrive and provide the best possible education for our students?
Parents must remain fully engaged in their own child's education. That's been the backbone of our district and why so many people have chosen to live here. We always have to go back to that source of strength and make sure our alumni and our parents of alumni keep reaching out. Families that may not have kids in the district anymore, or never had kids, they know that children are of vital importance to the community and its welfare.
Q: In honor of our 30th anniversary, what message would you like to convey to potential donors who are considering contributing to our foundation, and how can they make a meaningful difference in the lives of our students and educators?
It's been very rewarding for me as an employee, and now former employee, to contribute to the Foundation and the overall forward momentum of the school district. When students are prospering, things go better for everyone. It's given me a sense of joy to play a role in backing students and helping them accomplish what's important for them. Seeing students choose to become teachers because they had the financial backing has always been a real honor. I would say to anyone looking to make a difference: make a difference in the young people's community.