Funding innovation and ideas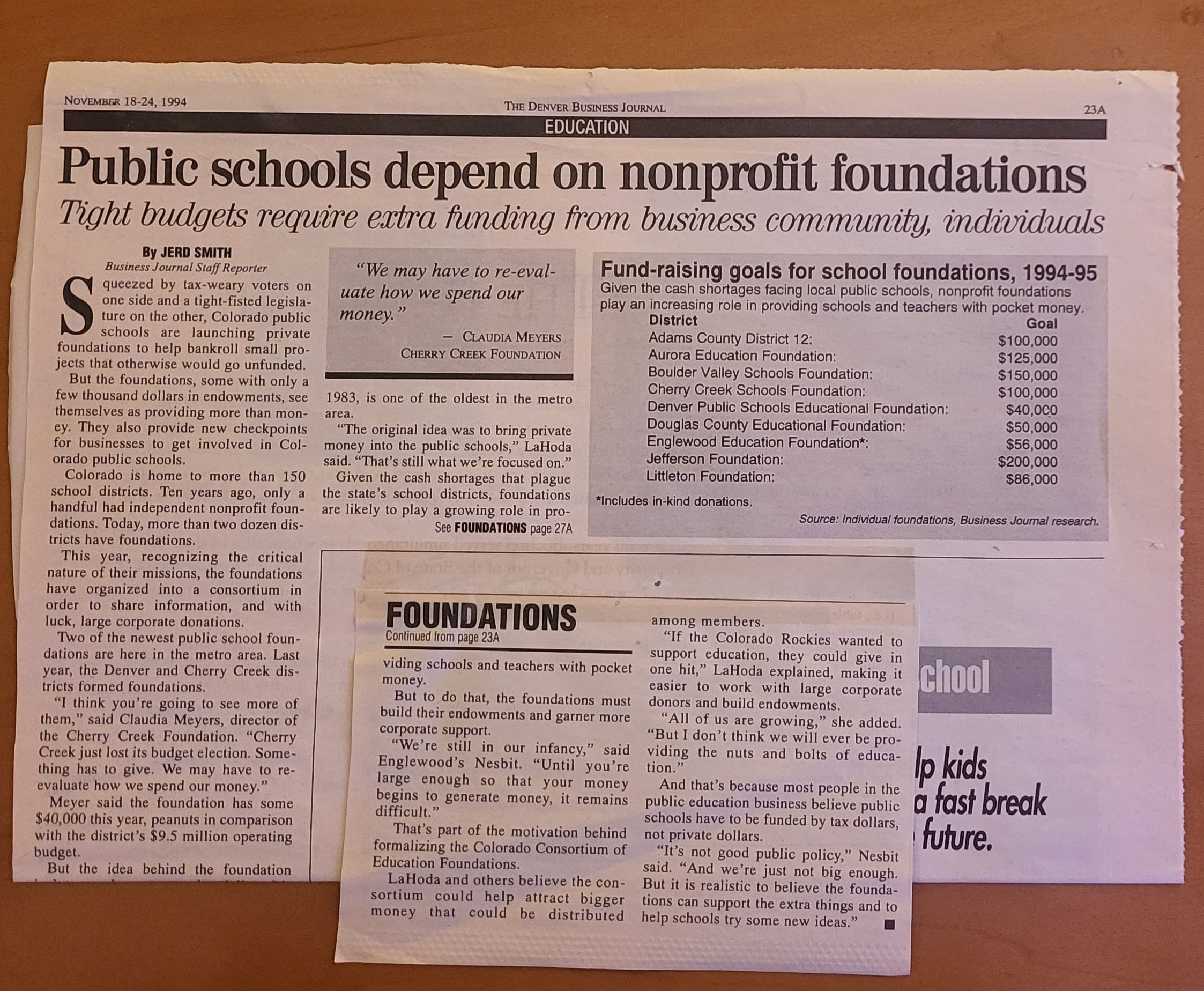 The week of November 18, 1994, the Denver Business Journal wrote an article about a new trend: public school districts launching their own foundations to help support the school district and build community.
"But the idea behind the foundation isn't to supplement operating dollars," DBJ writer Jerd Smith wrote. "It's to help schools try new things – preferably inexpensive ones – and to help pay for the 'extras' today's bare-bones school budgets can't accommodate."
This has been part of the Foundation's mission and legacy since its inception. Over the past three decades, the Foundation has funded a number of pilot programs, several of which have become a regular part of our schools. From afterschool tutoring to funding new technologies to the Summer Leadership Academy, the Foundation has supported new and innovative ideas to help our students throughout our history.
SIDE NOTE: The fundraising goal for the CCSF in 1994 was $100,000! This year, our goal is $1.5 million so that we can continue to support innovative ideas that could grow and become regular programs in the district. We have exciting ideas for the future and look forward to partnering with our community in new ways to help our students find their Pathway of Purpose.