Cardboard Challenge Memories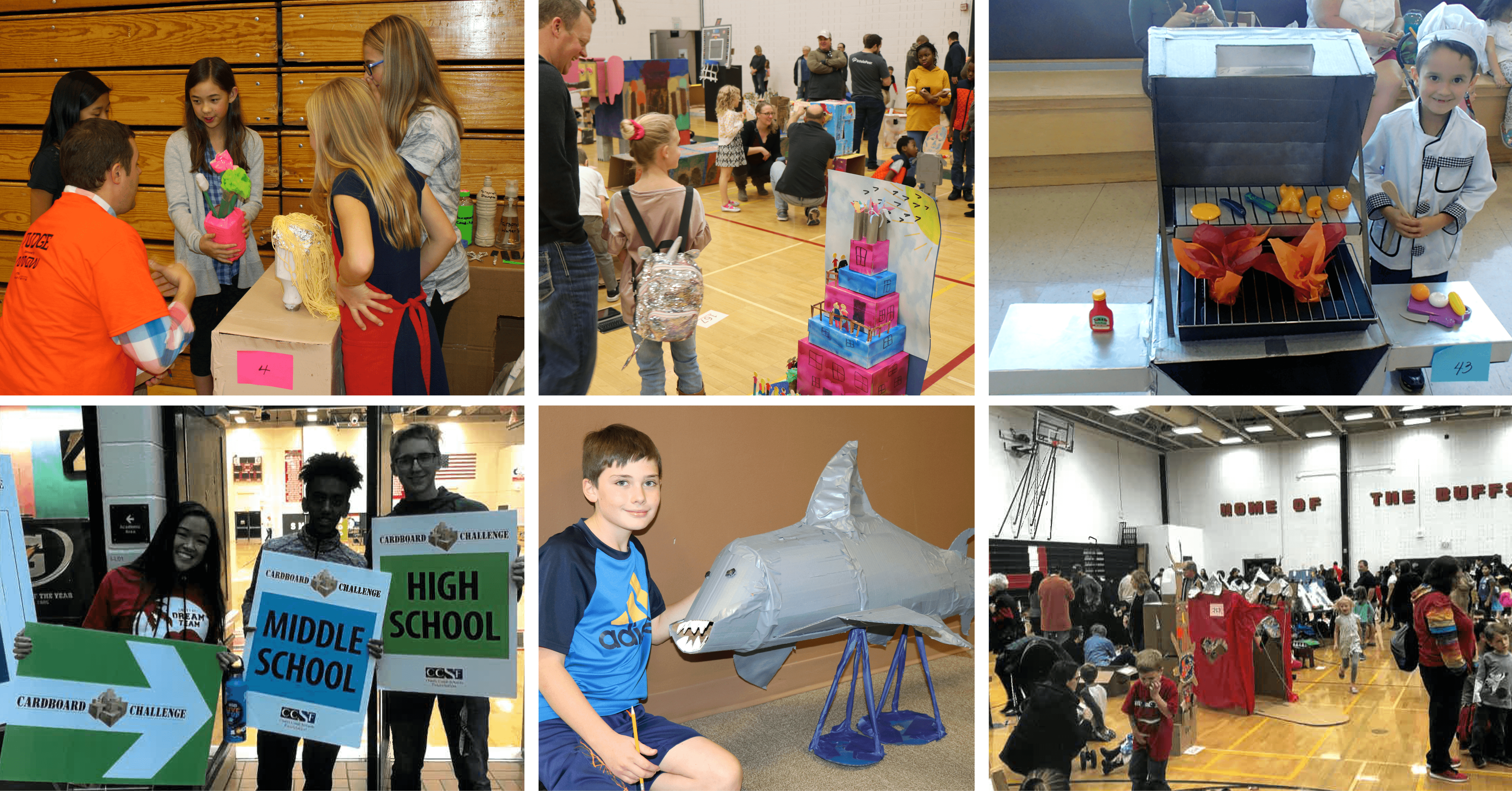 One of the most engaging programs of the Cherry Creek Schools Foundation was the Cardboard Challenge. Started in 2013, this event invited students to design and create using only the medium of – you guessed it! – cardboard!
From robots to villages to amusement parks, the only limit for design was students' imagination. Toi Massey, President & CEO at ANM Innovative Solutions, and Founder & Chief Executive at the JEKL Foundation for STEAM Education, was a member of the Foundation board when the Cardboard Challenge first launched.
"As a physicist & engineer, this was a major effort in the promotion of STEM and, more importantly, STEM equity because the competitive ground was leveled as every scholar participating was REQUIRED to use cardboard and ALLOWED to use whatever non digital material they required to support their design, ie, tape, paint, staples, or none of the above," Massey recently shared with the Foundation. "And this was true across all entrant categories. The first competition was historic, setting the bar high for competitions to follow! What I took away was just how innovative our scholars are, what magic they are capable of making when allowed to imagine without boundary, collaborate without constraint!"
Massey's sentiments were echoed by Steve Topalian, CCSF's Board Chair in 2018, who shared that the first Cardboard Challenge that he attended was an incredible experience.
"It blew my mind," Topalian said. "The creativity, passion and collaboration with family and educators was inspiring and that's only the tip of the iceberg."
SIDE NOTE: The Cardboard Challenge's last year was 2019, but the idea helped launch two other events that the Foundation supports: STEAM-a-Palooza and Robocon, which carry on the spirit of design thinking and hands-on learning for students.