Cups for Kids!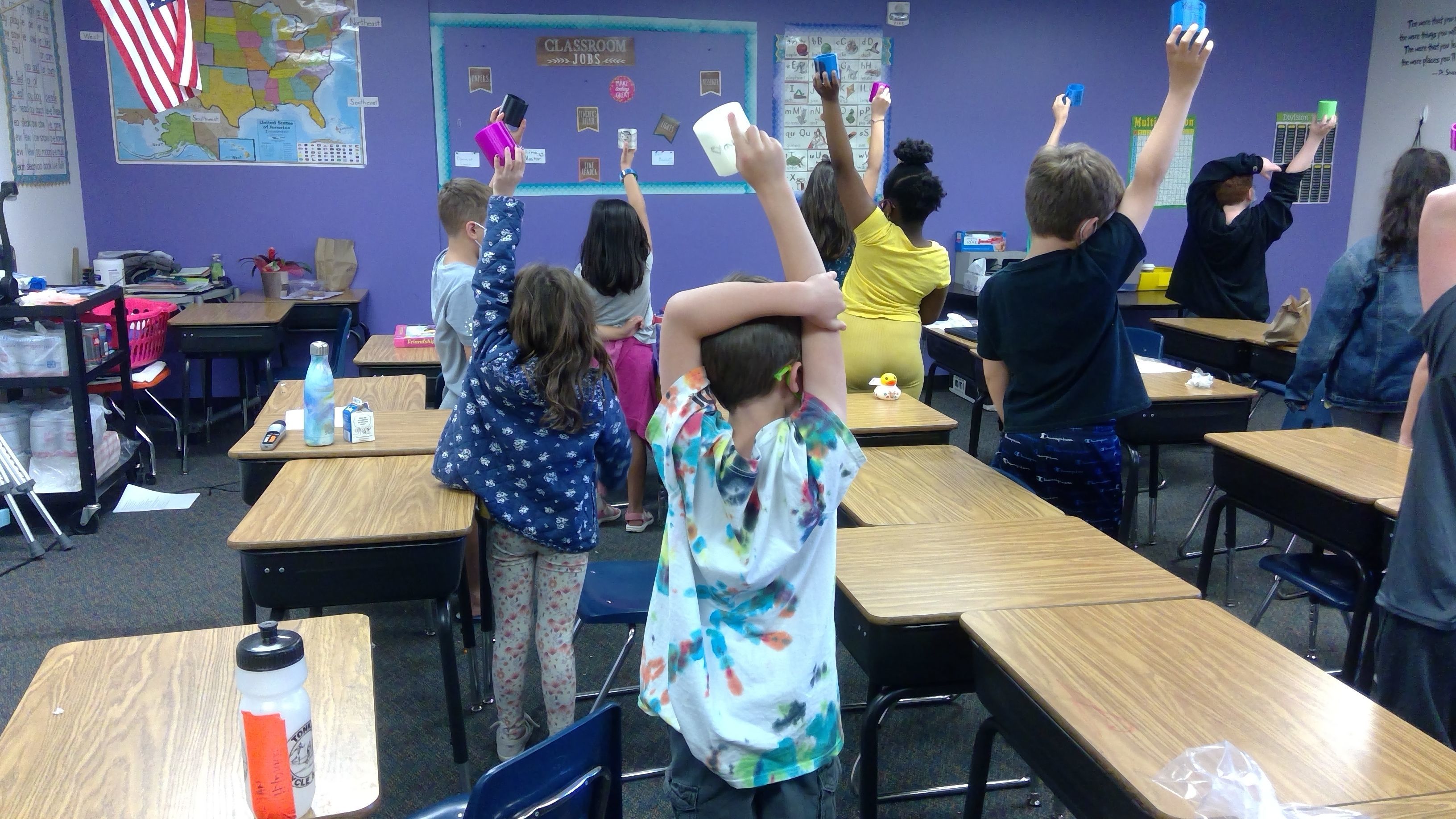 This post is guest-written by Arrowhead Elementary School teacher, Shelia Phillips. Shelia is a recipient of a Foundation Educator Initiative Grant (EIG). Each year the Foundation awards these grants to support educator-led projects and encourage creative instructional approaches. Learn more about EIG's here and see how Ms. Phillips put hers in action...
My Cups for Kids Project began during the 2020 school year when I received an Educator Initiative Grant, which funded a new LutzBot Mini 2, 3D Printer to help my fifth-grade students make measuring cups as part of a study of volume and surface area. When March 2020, and Covid-19 happened, I was not able to complete my project and never saw my fifth graders again. Thankfully, Chris Turnquist, the STEM teacher at Sagebrush, had shown me how to make a small prototype of a cup design. After tweaking the design and learning how to use the printer (Thank you, Michael Matthies, Liaison, CCSD Elementary Schools Technology Team) I arrived at a solution to a problem that would help my third-grade students during this year of COVID restrictions, 2020-21. 
Students could not drink from the drinking fountains, so, all students brought their own water to school. At that time, I made sure that I bought cases of water for students who would forget their water bottles. I was delighted when the new Water Stations were put in, but still had students who forgot to bring water bottles or cups for drinking. Now, instead of water bottles, I bought paper cups for water, which were useful and less expensive, but flimsy. I was spending money and clean-up time on water spills daily. This was when I began thinking of how I could make 3D printer Cups for Kids which would be useful, colorful, recyclable, and money savers. I made sure that the cup design was flat on the bottom, preventing more spills and that each cup did not hold much more than a cup of water. The students could hand-wash their own cups, design them, and leave them at school.
The impact on students was very positive. They were thrilled to be able to select from seven filament colors and watch their cups being made on the 3D Printer. I was able to put a see-through shield around the LutzBot Mini 2, start a cup each morning or afternoon and continue to teach while their cups were being made right in our classroom. The printer was remarkably quiet and made gorgeous, useful cups in about 5 hours.
At the end of the year, each student proudly took his/her cup home. Bravo! Success! Thank you to the Cherry Creek Schools Foundation for their support in this endeavor!