Playing games to build community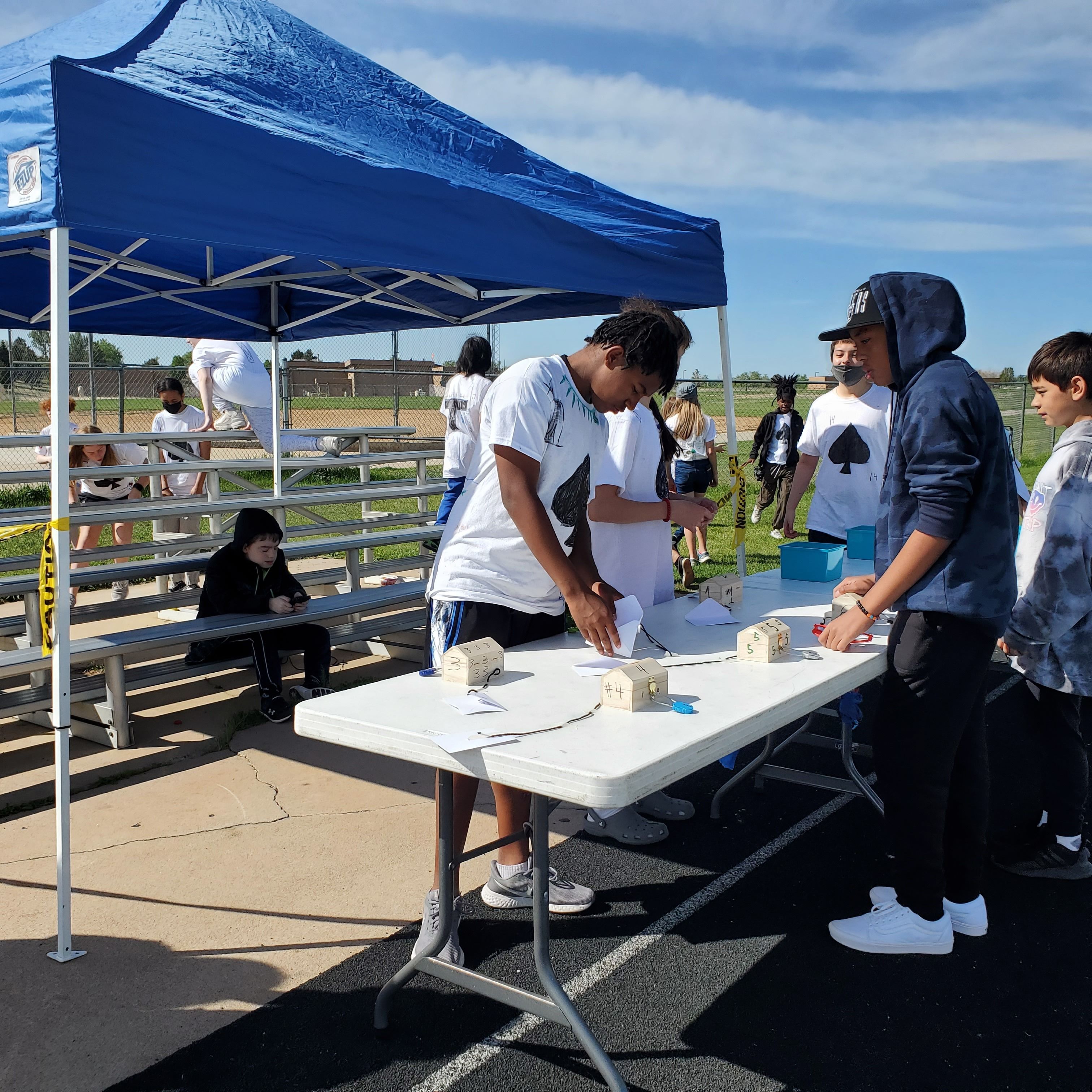 When Baochau Thomas welcomed her seventh-grade students back to Horizon Community Middle School in the 2021-22 school year, she noticed that her students were still processing the isolation and virtual learning from the prior year. After talking with other teachers, she knew students could use a hands-on way to practice conflict management and empathy skills.
"You can't lecture to middle school kids," Thomas said. "We used team building to connect and gave each advisory class a project to design their own game."
Thomas and her colleagues introduced existing games to the students so they could practice healthy competition, then students went through the design thinking process to create games that reflect their own advisory classes.
"It wasn't easy at first," Thomas shared. "We had to embrace a growth mindset and work through a lot of small conflicts. Students can have strong opinions about the 'right' way to do something so we needed to talk about how to handle that."
Students needed to consider all elements of a game, from the physical tokens to the rules. This allowed students to consider a project from start to finish and consider how clear their communication was. The project created a sense of community and helped students build more interpersonal relationships, which are critical skills for learners.
"We teach students, not content," Thomas said. "We can make our lessons rigorous and provide exceptional learning opportunities. But our kids need to learn how to make mistakes, work together and focus on a goal."
Creating the games was the first step in helping students build empathy and relationships, and the project culminated in an "amazing race" where students demonstrated what they learned about teamwork. Students were assigned roles but also learned how to be flexible if a student was absent. The event was entirely student-led, giving learners a chance to own and explore their learning in an important way. The day went smoothly, largely because of the ways the students learned about and practiced empathy and conflict resolution skills. 
"Part of why we were so successful at Horizon is our approach to restorative justice," Thomas shared. "We focused on how to repair harm and heal when students have conflict, which is a profound shift. Seeing our students handle issues on their own was incredibly powerful."