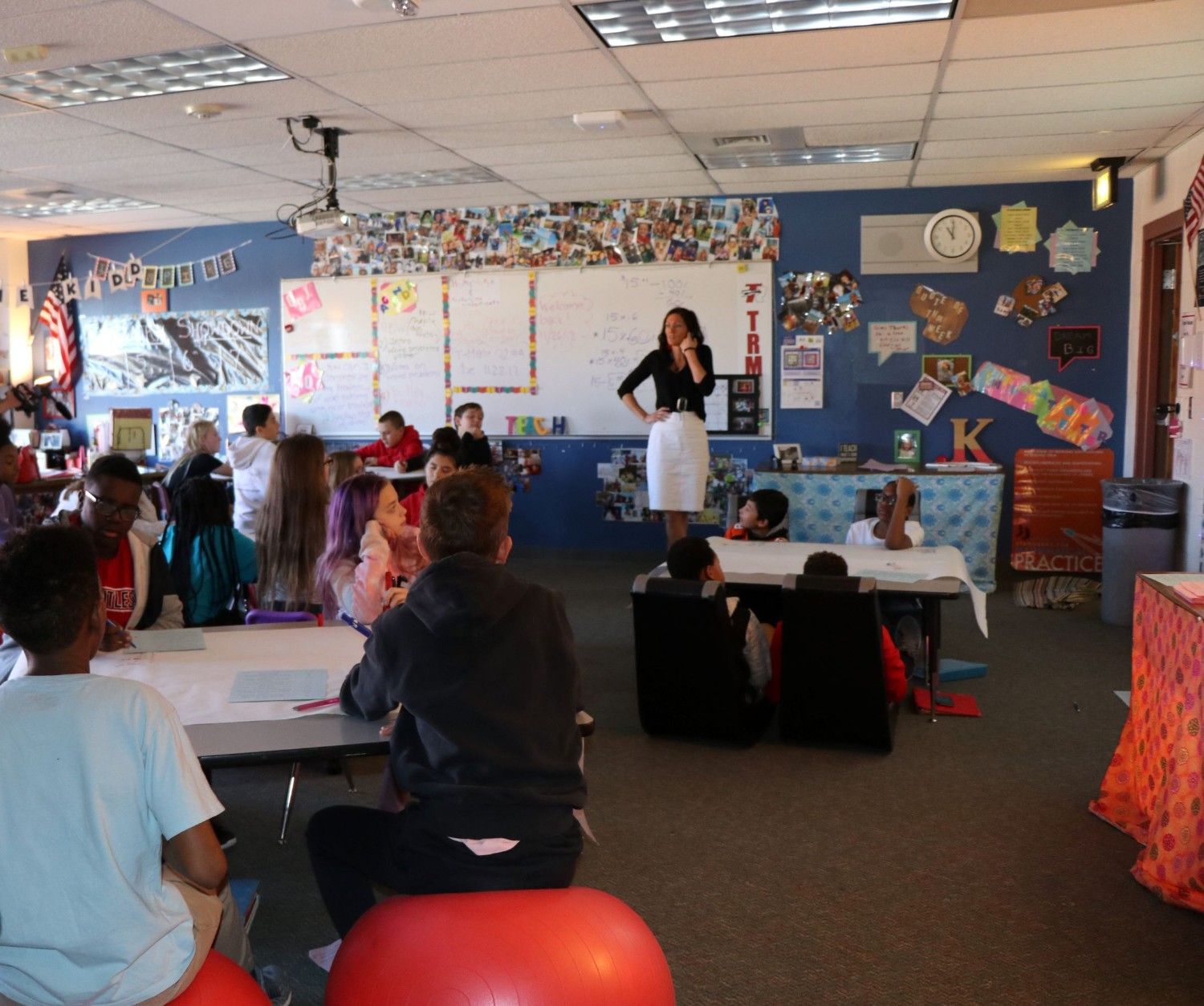 Foundation awards record-breaking number of educator grants for 2018-19
As technology continues to disrupt every facet of society and the pace of change accelerates, we lean on educators to prepare our children for a future unlike any we could imagine.
Cherry Creek Schools Foundation had a 55 percent increase in applicants this year for grants of up to $1,000, and we funded a record 150 of those applications, which is 33 percent more than 2017. In total, we supported $135,105 in grants, a 41 percent funding increasing over 2017, for pre-K through twelfth grade students. Most importantly, these grants are estimated to impact more than half of all students enrolled at Cherry Creek Schools. Our educators asked us to fund drones, LEGO robotics, iPads, resources and family coaching for struggling young readers, virtual reality equipment, technology upgrades to support special education students and SO much more. You can see the full list of grant recipients here. Recipients were named in early November.
Our hardworking educators want our children to succeed but, so often, don't have the right tools to prepare our students. That's why, on average, teachers in the U.S. reach into their pockets and spend $479 each year to close that gap. It's also no secret that teacher pay in Colorado is lower than in most other states. Considering that our state lags behind in education funding, our work at the Foundation is more important than ever.
Our Educator Initiative Grants strike at the heart of our mission. These grants of up to $1,000 IMPACT our students' lives, provide INNOVATIVE educational programming that might otherwise go unfunded and provide meaningful OPPORTUNITIES for all students. 
One of our recipients this year is seventh grade lead math teacher Katelin Kidd at Thunder Ridge Middle School. Kidd is passionate about providing opportunities for her students, many of whom come from diverse ethnic and socioeconomic backgrounds. In a school where more than 1 in 4 students faces hunger—and the obstacles to learning that it creates—the work Kidd does is that much more critical to the future successes of her students.
Cherry Creek Schools Foundation awarded Kidd $1,000 this fall to build the classroom of her dreams—an interactive, flexible space where every student can choose their learning preference. With a Foundation grant, she purchased standing desks, yoga balls, wiggle seats, floor rocking chairs and floor pedal cycles. Research shows that there are strong links between movement and learning by improving memory, enhancing motivation and morale, and strengthening neural connections.
We have come this far only because of you. You are our donors and supporters who continue to believe in the work we do.
The need for these grants continues to grow every year. Please consider supporting us by becoming a new donor, increasing your gift or committing to becoming a recurring donor. Your contribution will help us grow our grants program and allow us to meet the changing needs of our classrooms where it's needed most. Your gift will help us reach our goal of $1 million raised since the Foundation opened its doors 25 years ago.