From Eaglecrest to Broadway, CCSD Alum Gregory Treco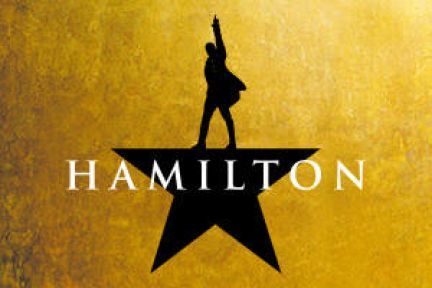 The Foundation's Invest in Success Gala is all about supporting the next generation and helping them achieve their best. This year the Gala features a former student that embodies so much of what the Foundation and District hope to achieve with all of our students. Performing at this year's Invest in Success Virtual Gala is Cherry Creek School District alum and cast member of Tony-award winning phenomenon Hamilton, Gregory Treco.
An actor, singer, and dancer; Gregory starred as Aaron Burr in the Chicago company of Hamiliton, and is the standby for Washington and Burr on Broadway. His other credits include Taboo on Broadway, produced by Rosie O'Donnell; the off-Broadway hit Zanna Don't; and many more.
Gregory's journey to the stage started at Eaglecrest High School, where he got his first taste of theater. "I'm so fortunate that I ended up in the Cherry Creek School District…I was lucky to be at Eaglecrest at a time when such impassioned and creative minds came together in a kind of perfect storm to create something that was remarkable in our theater department. I'm so grateful to our teachers who cultivated and recognized that they had something special in us", said Gregory. "That's where it started for me." 
Doing six musicals his senior year, the rigor of Eaglecrest's drama department helped fuel Gregory's passion and prepare him for a life in the theater. "It was serious theater. It was definitely above and beyond the typical high school drama experience. It immediately ignited that passion in me and there was just no way I couldn't be hyped about it."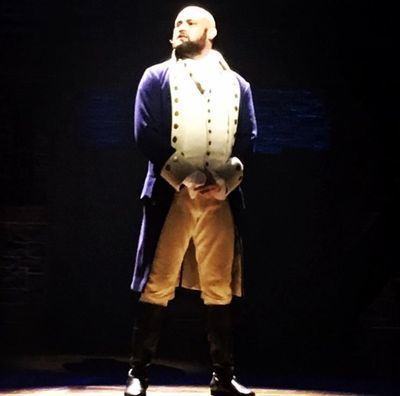 That passion that was nurtured and cultivated in high school continued to grow. After graduating from Eaglecrest, Gregory continued studying theater and honing his skills at Carnegie Mellon University's prestigious musical theater program. Gregory persevered after graduating, pursuing his passion through ups and downs until he got his big break. He won a standby role in a musical that was quickly becoming a sensation, Hamilton. After beating out hundreds in an open-call audition, Gregory served as the standby for Washington and Burr and was later promoted to star as Aaron Burr with the Chicago company of Hamilton.
Throughout his success, Gregory hasn't forgotten where his journey started and the importance of helping others along their path - coaching and mentoring young performers and giving back to help his old district. "Supporting the school system is supporting what is going to come and what is going to happen; it's planting seeds. It all trickles down from school, guiding people for the future - people that are going to take us in a positive direction with brains, love, and awareness. The way one student is brought up really can change the world."
Our sincere thanks go out to Gregory for his support of the Cherry Creek School District and helping the Foundation rally support for today's students. Don't miss his performance at 2021 Invest in Success Virtual Gala, Thursday, Mar 11. All proceeds from the event will benefit Cherry Creek's students and schools. Attendance is FREE! Click here to register today!