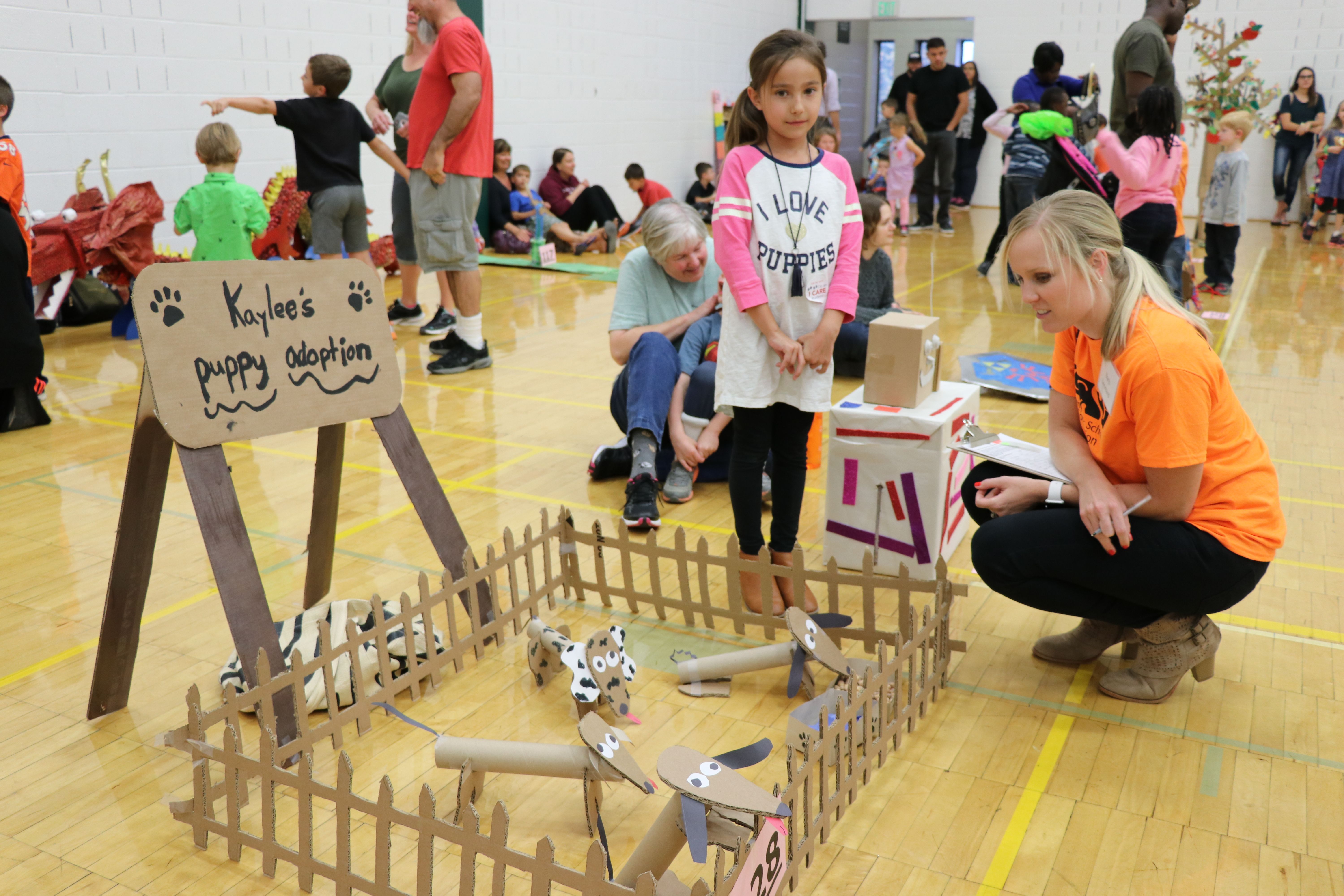 Open call for volunteer judges to participate in 6th Annual Cardboard Challenge
Come see the creativity and innovation in the Cherry Creek School District by volunteering to be a judge at the 6th Annual Cherry Creek Schools Foundation Cardboard Challenge on Wednesday, October 10 at Smoky Hill High School. 
If you are interested in being a judge, please email jhenden@cherrycreekschools.org or call 720-554-4292.
The only time commitment we require of our judges is on the day of Cardboard Challenge. All judges will be required to attend from 4-7 p.m., and doors open to the general public at 4:30 p.m.  No experience required, just your enthusiasm!  We will hold a brief orientation prior to the event at 4:15 p.m., so punctuality is necessary. 
Your job will be to assess our student's creations in the categories of creativity, use of cardboard, recycled materials and construction.  You will  be provided with sample questions for the students and scoring guidelines to use throughout the evening.
For the 6th year, Cherry Creek Schools Foundation is bringing the Imagination.org Global Cardboard Challenge, inspired by Caine's Arcade, to Cherry Creek Schools grades K through 12. This is a chance to give our students space to innovate, experiment, explore, play, create and be inspired to foster their creative spirit. 


Every participant creates whatever it is they set their mind to with nothing but cardboard and recycled materials. This provides many students a gateway into project-based learning and design thinking that are key to shaping our next generation of entrepreneurs and innovators in our fast-paced, connected world.
Watch our YouTube video below for the highlights from last year's Cardboard Challenge!