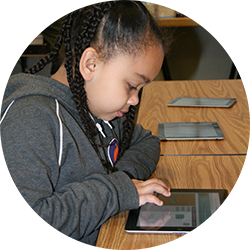 CCSF GRANTS
Educator Initiative Grants (EIG) are awarded to individual classroom teachers. The grants are designed to encourage, facilitate, recognize and reward CREATIVE AND INNOVATIVE instructional approaches used in accomplishing program objectives. EIG's are often awarded with the goal of scaling the program throughout the District.

Since 1992, the Foundation has funded programs that have contributed to the excellence of the Cherry Creek School District. District-Opportunity Grants are funded by the Foundation to support the District's goals of closing the opportunity gap between the highest and lowest-performing students, and preparing students to be college and career-ready. The Foundation believes in funding programs that provide opportunities for every student to achieve to the best of his or her ability.

For the past three years, the Foundation has funded Professional Learning Communities (PLCs) throughout the District. Within schools, PLCs encourage collaboration between teachers (and subsets of teachers) to share ideas, experiences and strategies for helping ALL students succeed. The program, initially implemented as a small pilot through the Office of Professional Learning, was so successful that it will be implemented in all 60 schools in the District by the end of the year, ultimately impacting 3700 teachers and 54,000 students, thanks to the Foundation. The goal is to build collaboration and communities in our schools and among our teachers.