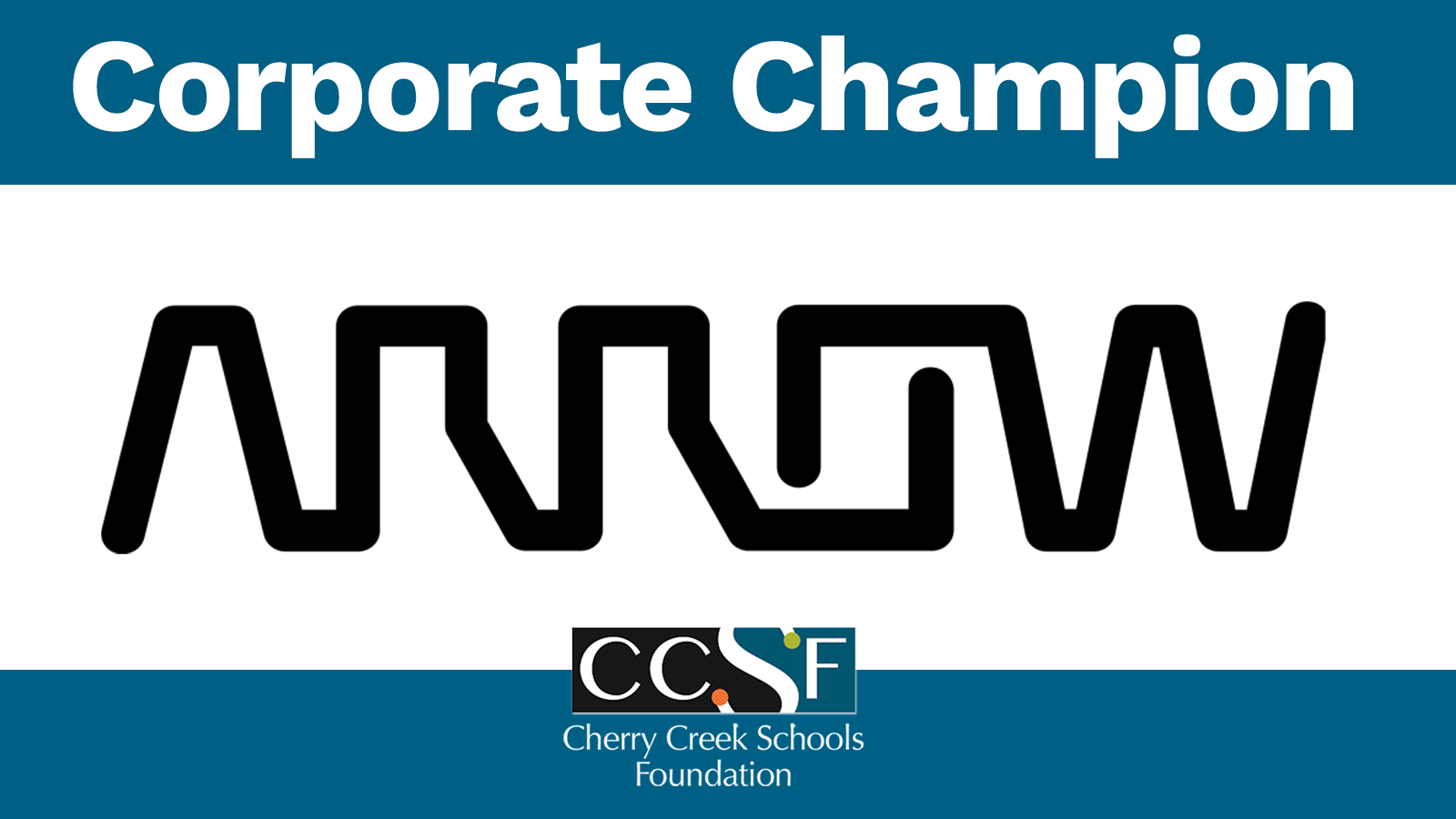 Innovation, impact, and opportunity. Those things not only drive the Cherry Creek Schools Foundation's work, but are values shared by the Foundation's longtime supporter, Arrow Electronics. With its global headquarters in Centennial, Arrow is committed to being a positive steward of our community and helping make the Cherry Creek School District a place where innovation and opportunity flourish.
With 2,000 employees working within the district, supporting the Cherry Creek School District was an obvious priority, but the district and Foundation's commitment to innovation also made for an ideal partnership.
"Our corporate values are centered around innovation", said Arrow's Corporate Social Responsibility Director, Joe Verrengia. "When the district and Foundation embraced innovation in its own way and wrote innovation into its plans, there was a great alignment between Arrow's values and the plans the district and Foundation have for the next generation of kids."
Arrow has worked with the Foundation to help inspire a new generation of creators and innovators by sponsoring the Foundation's Cardboard Challenge event for the past 6 years. "The Cardboard Challenge has been a really inspiring and fun event for several years. In not only engages kids, it compels them to iterate, which is a very important part of innovation. The fact that it's centered around recycled materials means it's not only a good sustainably lesson for kids, but there's little or no cost for kids to participate as well", says Mr. Verrengia.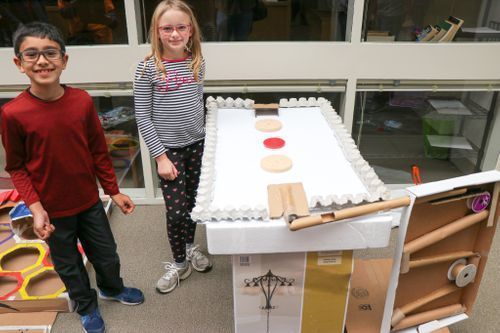 Arrow has also been proud to support teacher development in the district by providing grants for CCSD teachers to attend the Buck Institute for Education's workshops on Project Based Learning. These workshops have helped develop project based learning approaches that helps teachers become innovators in the classroom, and in turn, helps all of their students become innovators too.
While Arrow has helped the district look towards the future, they have also helped students weather the challenges they're facing today. Arrow contributed this year to the Foundation's Emergency Relief Fund to help respond to the most urgent needs in the district presented by COVID-19. "As we've worked with the district and Foundation, one of the things we've learned about is the growing number of students in the district that need some help", says Mr. Verrengia. "We can't lose those kids to this year, and so shifting some of our support to this effort was an easy decision to make."
Our sincere thanks go out to Arrow for all of their support of our students and schools! We are excited to continue partnering to help drive our district forward and continue providing cutting-edge educational opportunities for all of our students.